Dressing up your polo is easier than you may think, but it does take some styling know-how and a bit of confidence to pull off. The polo is a casual piece, so the key is for the coordinating pieces of your look to be more dressed.
Here, our model is wearing a muted rust red knitted polo. A knitted polo is preferred to the more common pique cotton polo as it adds more refinement to the look.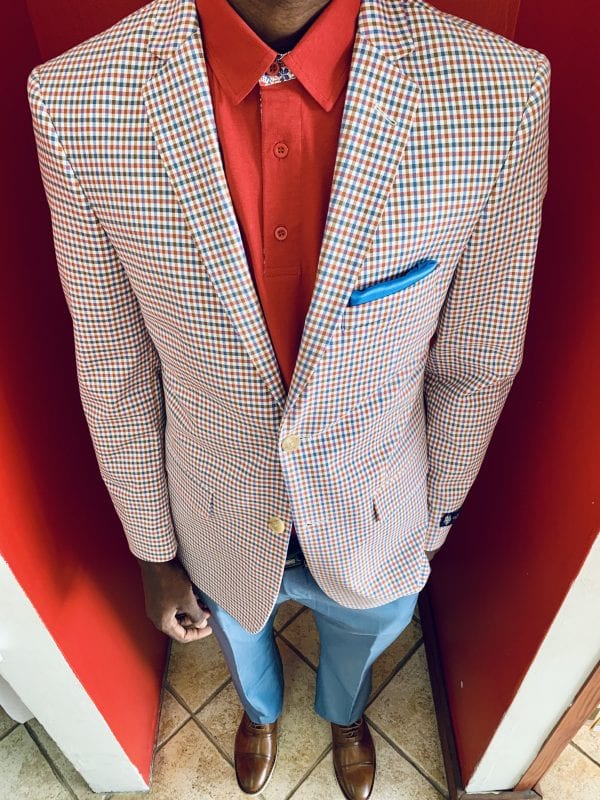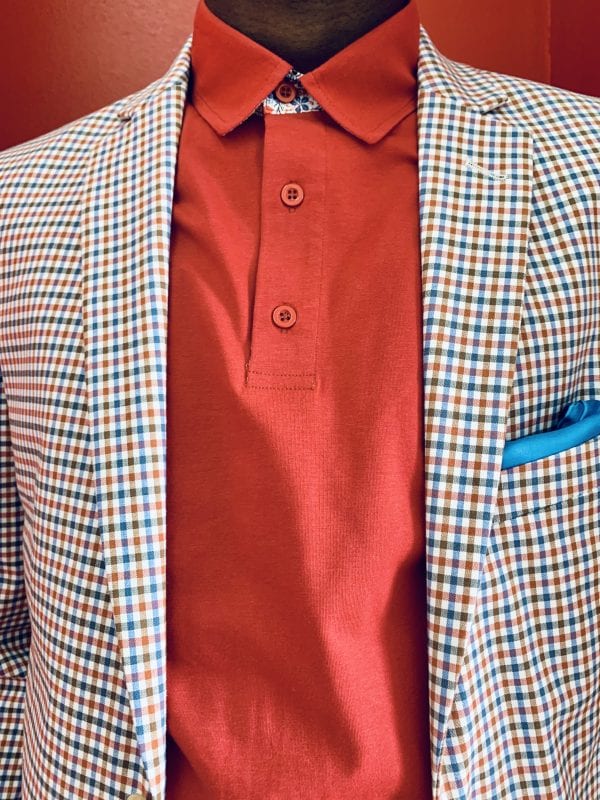 Unlike a dress shirt, the polo collar lacks structure underneath a jacket, so you can either wear it button fully like our model. Another option is to embrace the collar and try wearing the collar open over the lapel of your jacket.
A solid polo with a solid jacket? No thanks. Opt for a subtly patterned jacket, like this one, that will give you a stylish finish. This jacket from U.S. Polo Assn. is great because it can work with a range of solid trousers in your closet.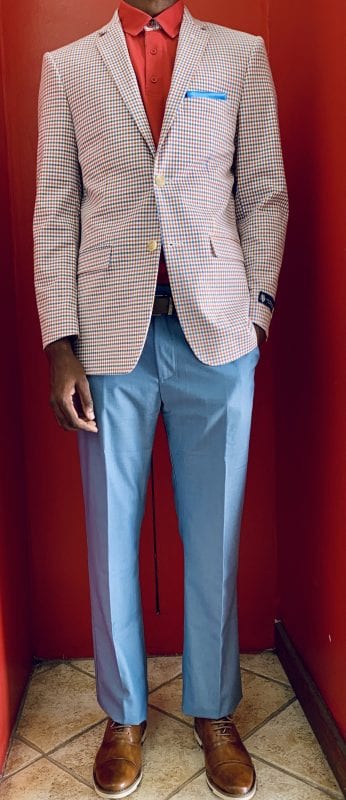 Model: Size 38R | 32W | Alpha Perry Knit Polo Shirt- $25+VAT, U.S. Polo Assn. Sportcoat - $160+VAT, Denim Alpha Perry Chino Pant - $67.20, Franco Vanucci Brown Dress Shoes- $67.20 (similar)